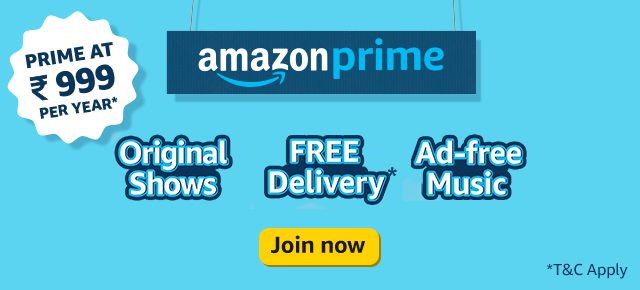 Summer is here, and it's time to fire up the grill and gather your friends and family for an unforgettable BBQ party! Whether you're a seasoned pro or a beginner, we've got you covered with these 10 delicious and easy recipes that will make your BBQ the talk of the town. From juicy burgers to tangy pulled pork sliders, refreshing salads to grilled veggies, and mouth-watering desserts, we've got everything you need to make your summer BBQs even better. So, let's get cooking!
10 mouth-watering recipes to try
Here are 10 recipes that will take your BBQ game to the next level:
Grilled chicken with mango salsa

Grilled chicken is a classic BBQ staple, but why not give it a tropical twist with a fresh and flavorful mango salsa? Simply grill your chicken breasts until golden brown, and top them with a refreshing mix of diced mango, red onion, cilantro, lime juice, and a pinch of salt. Your guests will love the sweet and tangy flavor and the beautiful colors of this dish.

Tangy pulled pork sliders

Pulled pork is another crowd-pleaser that's perfect for BBQs. Slow-cook your pork shoulder until it's fall-apart tender, then shred it and mix it with a tangy BBQ sauce made of ketchup, Worcestershire sauce, brown sugar, apple cider vinegar, and spices. Serve it on mini buns with some coleslaw for a delicious and easy-to-eat finger food.

Sweet and spicy grilled shrimp

Seafood lovers will appreciate these sweet and spicy grilled shrimp skewers. Marinate your peeled and deveined shrimp in a mix of honey, soy sauce, garlic, and red pepper flakes for at least 30 minutes, then thread them onto skewers and grill them for a few minutes on each side until pink and charred. Serve them with lime wedges and chopped cilantro for a zesty kick.

Classic potato salad with a twist

Potato salad is a BBQ classic, but why not give it a twist by adding some unexpected ingredients? For example, you could mix your boiled potatoes with diced avocado, chopped bacon, hard-boiled eggs, red onion, and a creamy dressing made of mayo, sour cream, Dijon mustard, and lemon juice. This potato salad is both comforting and refreshing at the same time.

Refreshing watermelon feta salad

When the heat is on, a refreshing salad can be a lifesaver. This watermelon feta salad is a perfect example of how simple ingredients can create a complex flavor profile. Simply cube some seedless watermelon, crumble some feta cheese, add some sliced red onion, fresh mint leaves, and a drizzle of balsamic vinegar. The result is a sweet, salty, tangy, and minty salad that will cool you down in no time.

Grilled corn on the cob with garlic butter

Corn on the cob is a staple of summer, and grilling it adds a smoky flavor and a charred texture that make it even better. Simply brush your corn with melted garlic butter, season it with salt and pepper, and grill it for about 10 minutes, turning it occasionally. You can also sprinkle it with some grated parmesan cheese or chopped herbs for extra flavor.

Homemade BBQ sauce for all your grilling needs

No BBQ is complete without a good BBQ sauce, and making your own is easier than you might think. Start with a base of ketchup and brown sugar, then add some Worcestershire sauce, apple cider vinegar, mustard, garlic, and spices to taste. You can customize the sweetness, tanginess, and spiciness of your sauce depending on your preference, and use it to glaze your meats, dip your veggies, or even spread on your burgers.

Juicy burgers with all the fixings

Speaking of burgers, a well-made burger is a thing of beauty. Season your ground beef with salt and pepper, and form it into patties of your desired size. Grill them to your preferred doneness, and then let your guests customize their burgers with all the fixings, such as lettuce, tomato, onion, cheese, pickles, bacon, avocado, or any other toppings they like. Don't forget the buns and the condiments!

Delicious grilled veggies for the vegetarians

If you have vegetarian or vegan guests, don't forget to include some grilled veggies in your BBQ spread. You can grill portobello mushrooms, zucchini, eggplant, bell peppers, onions, and other veggies until they're tender and charred, and serve them with some herb-infused olive oil, hummus, or tahini sauce. These veggies are not only healthy and flavorful, but also colorful and photogenic.

Don't forget the desserts!

Last but not least, a great BBQ deserves a great dessert. You can keep it simple with some fresh fruit skewers, some ice cream sandwiches, or some s'mores over the fire. Or, you can get creative and make a grilled pineapple upside-down cake, a berry cobbler, or a chocolate-banana foil packet. Whatever you choose, make sure it's delicious and easy to share.
Summertime BBQs just got better!
With these 10 mouth-watering recipes, your summertime BBQs just got better. Whether you're hosting a big party or a small gathering, these dishes are sure to satisfy your guests and make your BBQs the highlight of the season. So, get your grill on, and enjoy the flavors and fun of summer!