In the present age, equal attention is given to cars and motorcycles. Motorbikes are very adept at commuting and are also very convenient to use. A lot of manufacturing companies are producing motorbikes to meet the rising demands of people. Some of the quality bike brands are Yamaha, Honda Motorcycle, and BMW. The following are the 5 names and descriptions of the most renowned motorcycles ever produced.
1- Honda Rebel 500
This bike was introduced in 1985. Even though it is considered a vintage bike, the modern era motorcycles still can't beat this gem. At the time of its origin, Rebel became popular due to its impressive fuel efficiency and reliability which was rare to find in bikes of that age. It quickly garnered fame as an excellent touring bike. The seat height is low which gives comfort to the rider by the relaxed riding position.
It has a soft handling and is light in weight. It rides amazingly well at both gas and petrol. The wheels
are made of cast aluminum which are convenient to clean, lightweight and practical. At the time of production, a V-twin 234cc engine was equipped in the bike whereas the 2020 year version has a parallel-twin 471cc engine along with a 2.9 gallon fuel tank which gives a lot of miles range. The 2020 version has also added some new features and upgrades such as new suspension, an LED lighting package, new Honda accessories, new instruments and a slipper/assist clutch.
With the attractive exterior of a blacked-out appearance, it surely deserves the name of a revolutionary motorbike.
2- BMW Slash 5
This series of "Slash 5" contains one of the most reliable bikes in the automotive industry which are named R50/5, R60/5, and R75/5. These motorbikes were known as the Slash 5s and were produced between the
years of 1970 and 1973. Afterward, they were replaced by the 6 series motorbikes. The R75/5 was hailed as the best among them. It gave a top speed of 110 mph.
Modern technology was used in these bikes which made them stand apart from all the other motorcycles of that age. The aluminum silver wheels had spokes and hubs inside them which made them look distinctive. The powerful 1170cc engine and transmission included chrome-plated manifold. The craftsmanship on the bike's exterior is quite impressive as the paint work is executed with handmade smoke effects and smooth double lining. The detail-oriented timeless seat is decorated by the logo,
white edge strips and chrome elements. Chrome is also used in the oval mirror which reflects a true old look. This overall design is neither trendy nor artificial. It instead embodies the essence of the early 70s.
These motorcycles are now remembered as vintage from the 1970s which served as attractive street bikes.
3- Moto Guzzi 500 Grand Prix
This bike shook the world in the 1950s with the speed of 172 mph due to its impressive power-to-weight ratio. It is safe to say that this motorbike was very advanced and ahead of its time. It is also known as the"Otto Cilindri". Otto was specifically designed for the racing team between the 1955-1957 seasons.
The robust liquid-cooled, V8 499cc engine could generate 78 horsepower at 12rpm. The aerodynamic and bullet-shaped body was capable of reaching the top-speed of 280 km/h. Two main powers of this bike were low weight and high power. A choice of 4, 5 or 6 transmission was given. The engineering of this bike is brilliant and even though it's production has stopped, many people still desire this masterpiece
4- Norton Commando
This well-recognized British motorcycle was developed by a group of engineers who were formerly working under Mercedes Benz. Commando was manufactured for 10 years till 1977. Equipped with a 850cc engine, it provides excellent performance and high power.
One of the main reasons why this bike got popular is that it embodied a futuristic technological feature called the "Isolastic System". This framework solved the issue of engine vibration which was a persistent problem in bikes of that age. In this way, Commando proved to be a revolutionary bike with this innovation.
It is available in different models such as Interstate, Roadster, Super Scrambler, Hi-Rider, Fastback, John Player Special and Fastback LR. This iconic motorbike gained so much popularity that it won the title
"Machine of the Year" for five successive years from 1968 to 1972 by the magazine 'Motorcycle News'. To this day, Norton Commando is held in respect.
5- Royal Enfield Bullet
Last but definitely not least, we have Royal Bullet which is the motorbike with the longest history of production in the industry. This bike was first manufactured in 1931 and is still being purchased with the same passion due to its quality.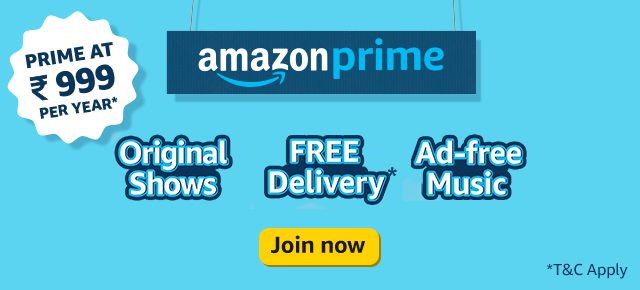 This quintessential motorcycle has been through many modifications and upgrades since it's release but the original version was accompanied by a four-stroke 350cc engine with attractive chrome finishing. The design of the bike is simple yet elegant. A hand-painted fuel tank, a bare engine and a handcrafted chrome outlining is the trademark look of the bike. Along with this simple design, strong build construction accounts for the living popularity of the bike.
Which one of these vintage bikes is your pick and why?