For a business to function smoothly, it needs free working capital. Businesses often suffer due to the cash trapped among accounts receivable, accounts payable, and inventory. Accounts payable should not be neglected just because it is a back-office function. Streamlining accounts payable is a key strategy to maximize cash flow. Most of the business owners think that delaying payments will keep maximum cash flow but it will, in turn, affect the relationship with the vendor and result in delayed delivery of orders. This process will mess up the streamlining of the workflow. Contrarily, early payments to vendors bring benefits in the form of discounts.
Vendor relationships are critical for smooth accounts payable 
The foremost step in any business transaction is to have a smooth relationship with the material suppliers or vendors. If you have a bad reputation with your suppliers in terms of delayed payments, rectify the situation as soon as possible. It is healthy for your business to establish a trusting relationship with your suppliers. Be open with your vendors about difficulties in paying if such an occasion arises and think of a common solution for the payment plan. Contact your supplier first about early deliveries or late payments without ignoring their calls.
A good relationship with vendors will open up your business network and attract a lot of good deals. This can be achieved by organizing your vendor list. Simplify the accounts payable process by streamlining the invoices. With an increasing number of vendor accounts, the process of accounts payable gets complicated. It is hard to keep track of each vendor account or invoice and it will eventually result in missing a payment. Mismanaged accounts will lead to hardships down the road. It is better to keep a track of accounts and record them as soon as they come. Keep trackers and reminders for due bills to never miss a payment on time.
Ditch the paper and go digital with your payments
Accounts payable, when done with paper receipts, becomes a tiresome and time-consuming process. Paper storage leads to misplaced and lost invoices. It is the underlying cause for error-prone accounts payable and turns into a costly mistake. Make use of the latest digital technology for accounts payable to improve productivity. The invoices, purchase orders, and delivery receipts will never get lost with digital tracking and uploading. It saves a lot of time when it comes to finding invoices as digital invoices can be easily searched with date or vendor name.
Digitization brings better invoice tracking and makes it easier to assess the accounts payable operations. Businesses get clarity and control over cash optimization and can develop better strategies to run a business successfully. It gives a clear view of which invoices are paid and which are due. It is also easy to add comments on the invoices to give feedback without forgetting. The best part of going paperless is enhanced the visibility of cash receipts for all purposes right from vendor information to tax purposes. It is easier to track and retrieve invoices on-demand with digital technology.
Automation or standardization of accounts payable workflow
Start by centralizing the vendor database from all departments if you are managing an organization. This process is good at eliminating redundancy and data entry errors. It will also cut down the processing time of orders and payments. Set up reminders to eliminate missing on payments and to have a clear idea of expenses. Centralizing the vendor database will make it easy for the respective authorities to approve the order and payment processes.
Automation serves the business goals in a better way as purchase orders can be created easily from the pre-existing records. It makes the process of purchase much easy as it works on pre-approved purchases with a set budget, fixed time constraints for delivery, standard terms of negotiation on discounts and preferred vendors. The automation sends the purchase order or delivery order to specified authority without lengthy conversations. Automation also helps in simplifying the process of checking deliveries and bills. This streamlined process will enhance productivity and hasten invoice processing with minimal errors.
Separate Vendor portals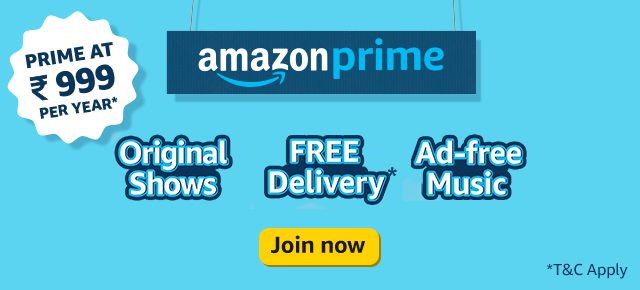 Setting up separate vendor portals will make it easy to track orders, deliveries, and payments without worrying about the need to speak to authorize and delivery representatives. It works well in organizations that spend days and weeks sorting out all the vendor requests and updates. Setting up vendor portal will simplify the process of invoice submissions and reduce the risks of payment delays. Vendor portals fall under automated workflow which will eliminate delays by tracking invoice status. Also, both the vendor and the business organization can provide notes regarding special requests or exemptions for a specified purchase order.
The invoice submission and approval by respective authorities are done with greater accuracy. The time spent on tracking and generating invoices is drastically reduced with vendor portals. Since portals come with good encryption technology, the entire process is secure and safe for use. It reduces the costs related to manual effort and saves time. The future of accounts payable relies heavily on vendor portals for a streamlined workflow. This kind of automation is essential for the well-being of a successful business.
Detect and eliminate accounts payable fraud
The only route for money to leave the business is through an accounts payable transaction. Keeping a vigilant eye on accounts payable will help to detect and prevent frauds that are draining the cash flow in a business. Scan for the invoice odds like bills with the same invoice number and final payable amount. Accounts payable fraud should be detected in the early stages before it can cripple a business. Look for human involvement in the automated process to find red flags of fraud. Check for the dubious amount of unaccounted vendors without approval. Check for increased payments without any change in the quantity of purchase order. Invoices without specific details of the vendor can be fraudulent play.
The above 5 ways when done properly with care and attention will help businesses of any size to prosper. Follow best practices with vendors and leverage technology to your advantage to facilitate accounts payable.
Author's Bio: 
I'm currently working as a Charted Accountant with Payroll Outsourcing Company. I have a great passion for outsourced accounting services. In a previous couple of years, I have worked with big and small clients across numerous continents. I have a keen interest in outsourcing payroll processing, accounts payable outsourcing, BPO outsourcing, outsource finance, outsourcing bookkeeping, offshore Back office services, etc.