Travelling is yet the best way to experience different new things in your life. It is the best meditation for any person in their life.
The majority of people might think that traveling is one of the costly things for any person. But, there are a lot of budget-friendly destinations that you can cover in 2020 through a best app in Pakistan that provides traveling services.
All you need is to bag pack your essential belonging, book your tickets, and apply for the Visa.
However, if you are not much aware of researching for a budget-friendly destination, this article will be a perfect guide for you in 2020. So, without any further ado, let's start talking about the places in the below section.
List of Budget Friendly Destinations
Mexico: 
From paying $1 an hour for bus service and eating a $5 meal in the best restaurant, Mexico is one of the best destinations for anyone to travel solo or group.
Depending on your budget and time duration to stay in Mexico, the amount for a good hotel room starts from $5 per day to $400 per month.
The coast-line of Mexico is surrounded by 6000 miles, where you can enjoy and spend your time in the best budget-friendly beach towns.
Keeping your budget as low as you can, make you able to enjoy your vacations for $30 per day, including room and food.
However, consider the below best spots in your travel list for 2020 to get the best exposure in the list of budget-friendly destinations in 2020.
Patzcuaro.
Cholula.
Sayulita.
Xilitla.
La Paz, Baja California Sur.
Puerto Escondido.
Mazatlan.
Oaxaca City.
Loreto, Baja California Sur.
Covering all of the above mentioned places of mexico is much more effective and ideal by contacting a traveling app in Pakistan. Because, hiring them allows you to stay away from all the travel responsibilities, and enjoy your time with family or friends patiently.
India:
India is famous for the best destination point in the world just because of the outstanding honeymoon spots, natural places, deserts, and vibrant historical places.
Moreover, India is also famous for its diverse ethnic group of the population, multi-cultural delicious foods, and a vast population. Any new person can experience almost everything new in this country and get the best meditation of their life.
However, you can eat three-time meals, lives in a mid-range hotel, and travel on local transportation for around $30-$40 per day. It all depends upon the type of services you need on your trip, and the prices might get less or high.
Last but not least, India is a very hospitable country so there might be a huge chance you can eat free food and live in free places of locals in different areas.
Consider the below best spots for better exposure on your visit to India.
Kasol, Himachal Pradesh.
Goa.
Itanagar, Arunachal Pradesh.
Udaipur, Rajasthan,
Kanyakumari, Tamil Nadu.
Pakistan:
In the past few years, Pakistan has dramatically increased its tourism value to the top 3 positions across the world.
This country has so much offering for any new tourist. Every visit in Pakistan provides a different result and experience in your life.
There are a lot of beautiful landscapes in urban and rural areas to explore in Pakistan. The country provides a good food experience for every new tourist.
However, Pakistan is also best for its hospitality. You can live in different rural areas for free because of the locals who might not leave you to pay for any service within their territories.
If we talk about the overall cost per day, you can easily manage to spend $20-$30 for a mid-range room, three times of meals, and traveling on a VIP Transportation.
It might be expensive for the locals to live in Pakistan. Still, the tourists who come here and make their trip in the past have to experience Pakistan as the top cheapest country in this world.
It's more effective for you to contact a booking app in Pakistan to handle all of your tickets, accommodation and transport responsibilities. Because, being local of this country, they provide you the opportunity to visit more beautiful places in a much affordable rates.
Costa Rica:
However, Costa Rica is considered one of the expensive countries throughout Central America. But, there are still options for bag packers to spend their time on a friendly budget.
A whole one week trip, including all the facilities in Costa Rica, cost you around $700 to $800 dollars. But, being limited to spend your time on mid-range quality hotels or small guest houses, then it may cost you in between $30-$50 per day.
If we talk about the reason to visit Costa Rica, then there are tons of adventurous places, beautiful and diverse landscapes with two oceans, and the beauties of the population catch peoples to have a vocational time in this country.
The following are the most demanding places to visit in Costa Rica for better exposure.
Santa Elena and Monteverde.
The Osa Peninsula.
La Fortuna and the Arenal Region.
Puerto Viejo.
Playa Jaco.
Philippines:
The Philippines is much improvising its economy just because of the tourist's spots. The country is spending a lot on providing various amazing experiences to the tourists.
The whole reason to keep the Philippines in your travel list is just because of the fantastic monuments, rainforests, mountains, beaches, heritage towns, islands, massages, and diving spots.
The total cost for a one-day vacation plan, including sleeping, transportation, and three times meal can cost you around $20-$30.
The rates mentioned above are applicable for mid-range facilities. However, if you are capable of spending nights in camps or other things, then it will cost you much less.
The following are the best places to visit in the Philippines.
San Antonio.
Potipot Island.
Puerto Galera.
Manila.
Tagaytay.
Philippines is a great and beautiful country that needs a proper time to explore, so taking the travel services from the best app in Pakistan will allow you to experience the real beauty of this country.
Bulgaria:
Bulgaria is known as the oldest country in the European Region. There are a lot of tourist attractions to experience in this country, including Lakes, mountains, Rivers, and Seas.
Bulgaria is also famous for producing 85% of the world's Rose Oil. If we talk about its food, so the Bulgarians are much more yogurt oriented peoples. Most of their delicious dishes must have yogurt in it.
Some of the historians also claimed that Bulgarians have an amazing and unique Yoghurt, which is produced since 4000 years ago.
If we come to the money spending cost for a tourist, then Bulgaria is one of the cheapest countries. A mid-range hotel room that can accommodate four or six peoples comfortably can cost you around $10-$15 per night.
Food is very cheap throughout the land of Bulgaria. You can have a slice of pizza or a mid-range restaurant food from $1-$6. If you want to eat in a more luxurious place, then it will cost less than $15.
The following are the best places to visit in Bulgaria.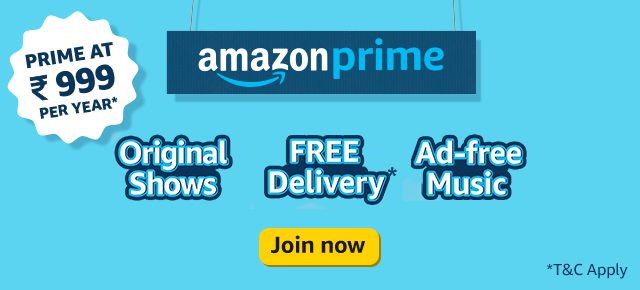 Alexandra Nevsky Cathedral, Sofia.
Seven Rila Lakes.
Rila Monastery.
Sunny beach.
Tsarvetes.
Note: Covering all of the places in the above portion is just an idea to let you aware that there are different countries you can explore in limited budget. However, hiring a Pakistani app for your travel purposes will un-tap other important places for you as well, so you should try them as well.