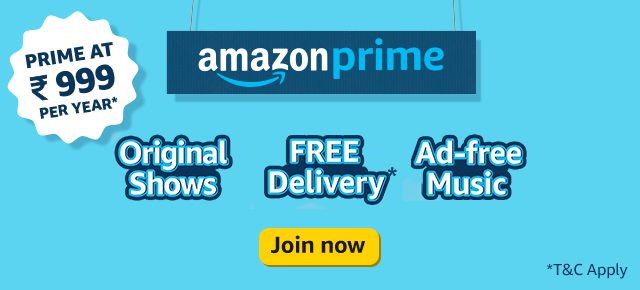 The scenario of extremely changing the skill sets needed for success in modern technology environments is the result of the rise of cloud computing. The more the companies undergo strategic digital transformations intended to leverage the power of the cloud, the more they need IT, staffers and leaders, with the expertise to extract the best business results out of their investments in the public, private, and hybrid cloud approaches.
A successful career in the cloud implies cloud leadership that requires more than just a great technical background.
The area of cloud computing calls for the right mix of business skills. So let's discuss now the mentioned cloud career and leadership skills outlined here that cover everything from the key technology-oriented cloud competencies:
Top Six Cloud Computing Skills Required to Boost your Career Success are below:
1. Enhanced Technologies and Platforms

The IT pros can leverage their prior tech experience in a cloud career, but they'll also need to add some new skills. Just, for example, you'll be hard-pressed to get anywhere in the cloud without expertise in at least one of the public cloud behemoths: Amazon Web Services, Google Cloud Platform, and Microsoft Azure.

Keeping this in mind, is it better to focus on one vendor or build a multi-platform experience? The latter approach will make you more accomplished on the job market, although choosing one to start with isn't a bad idea.

The containerization expertise is increasingly another must-have, especially for developers building and running applications in the cloud.

Another technology category gaining steam in cloud-first environments is automation software, especially those that have adopted DevOps. This incorporates tools like Puppet, Ansible, and several others, and as their usage grows in cloud shops, so does employer demand for people who know their way around these platforms.

2. Multi-cloud environment and Integration

The term "cloud" signifies different things to different people. Also, frequently it's used as an umbrella term for anything and everything delivered online, from Software-as-a-Service (SaaS) applications to Infrastructure-as-a-Service (IaaS) platforms and Platform-as-a-Service. Fortunately, this terminology confusion reflects an original trend: the companies frequently have to manage a dynamic mix of cloud services and vendors as well as cloud types i.e public, private, and hybrid. To help efficiently manage multi-cloud environments is part of the task of the cloud pro.

The integration of data across applications includes data acquired from different vendors and platforms or residing in different data centres. It is a big deal in the cloud.

3. Training and Vendor Certifications

The vendor certifications have long been an essential part of information technology resumes. And now cloud computing has jumped on the certification bandwagon. Major vendors run various training and credentialing programs, including various certification companies.

But one thing the aspiring cloud professionals should remember that certifications solely won't assure your career success. One of the IT applications directors at ABC Group observed that when it comes to helping your organization develop the right cloud strategy, "traditional training and the accumulation of certifications are not always the best predictors for a successful outcome."

It doesn't imply that certifications aren't beneficial. But as the era is changing so with the pace of change in cloud computing, it makes sense to treat certifications as an integral piece of your cloud career establishment.

4. Organizational Strategies

In the case of the cloud environments and modern software, in general means, many traditional methods of doing things in this field simply don't work that well in cloud-first stores.

To maintain this up, the cloud-first pros required to improve their organizational strategies and processes. If we talk about the DevOps approach it increasingly goes hand in hand with the cloud, and its experience is increasingly in demand at cloud-first organizations. DevOps skills are becoming essential even to long standing job titles of IT and roles such as systems administrators.

Despite the fact of the job title, a search for DevOps turns up more than 4257 positions, and those numbers keep rising.

Furthermore, in a similar manner cloud pro in the job market will likely profit from the knowledge of a variety of modern programming methodologies.

5. Analytics

There are three areas of metrics and data that you'll require to learn to deliver value to your company. In real-time, the capacity to measure, analyze, and develop insights based on a large amount of data about how the cloud environments perform is mission-critical for successful cloud pros.

Actual usage & costs

: If the actual usage and costs are not measured by cloud resources, then one is setting yourself up for additional complexity and waste. Furthermore, it's hard to measure real ROI without a clear picture of actual usage and costs.

Performance of Application

: There are many things to understand about this such as from basics like availability to more granular software analytics, monitoring application performance is a vital skill that comes into play before, during, and after a migration to the cloud. Although it's important to understand how monitoring performance in the cloud differs from working in on-premise and hybrid cloud environments.

Analytics related to Business

: Cloud computing guarantees to unhitch the kinds of customizable, business-specific information that's of special value for particular stakeholders. One of the benefits of the cloud is that the cloud can deliver custom analytics tailored to the needs of a variety of audiences in their organizations and will receive the rewards.

6. Cloud Leadership

Building a career in the cloud is an eminent way to kickstart the career, but it's only the initial step. In general, capitalizing on the cloud requires strategic leadership on the part of IT from the company-Suite to every level of the organization. And that is especially true for businesses that are finally moving away from more traditional approaches to IT.

Not similar to cloud-first companies where it can be all cloud, all the time traditional organizations sometimes have a hard time developing and implementing their cloud computing strategies.

The basic key steps toward cloud leadership in your organization embrace everything from driving the build vs. buy decision; concluding whether cloud architecture (public, hybrid, or private) is appropriate for your company; and moving toward Software-as-a-Service (SaaS) options whenever possible.

We have noticed above that, it also involves dealing with financial issues more than was common in traditional IT organizations. Now the question arises what can be maintained or expanded if your team no longer has to manage the headaches of the corporate email system, or your application performance management operations? One way is to free developers and other roles to work on more innovative applications and business problems have real value that must be factored into the equation.

Information Technology pros can fill a critical leadership role by becoming a go-to resource for organizational strategy and decision-making when it comes to the wide variety of cloud platforms and technologies.

Here's a suggestion: when you have to deal with a more procurement-style role, it makes sense to build relationships with the procurement department.
The above points show that this field will give you countless career opportunities. The organizations need skilled Cloud professionals to improve efficiency and enhance their business. Becoming a Cloud professional provides various benefits such as enhanced career growth, better salary, better job opportunities, upgrade to new technologies. uCertify offers a comprehensive Certified Cloud Security Professional (https://www.ucertify.com/exams/ISC2/CCSP-2018.html) study guide that will help you learn and understand topics deeply and thoroughly. The course will teach you about Big Data concepts such as cloud concepts, architecture and design, cloud data security, cloud platform and infrastructure security, cloud application security, cloud security operations. It provides skills that will help you deal with Cloud Security.