Here's what you need to know-
Known for its enchanting beauty of mountains and untouched natural beauty, the Indian state Sikkim is one of the preferred destinations in the country. The state has many beautiful places for its visitors and many adventure sports are accomplished here. One of them is- trekking.
Out of several majestic trekking destinations, one is Goechala trek.
Goechala trek is a mixture of beauty, culture, and traditions filled with many challenges and surprises. For a mountain-lover, Goechala trekker is a unique experience, where one can feel the adrenaline rush. Once you reach the summit, many popular peaks like Rathong, ko tang, Simvo, Kanchenjunga can be a spot.
The maximum altitude of the Goechala trek is of 15,100 feet. The Goechala trek is a must-do, filled with indomitable charm, presenting you snow-capped mountain peaks, lush green mountains, meadows, flourishing verdant valleys, amazing streams, steep pathways, a myriad and huge collection of flora and fauna.
Region:- Sikkim
Duration:- 10-15 Days
Grade:- Moderate To Difficult
Altitude :- 15,100 Ft.
Approx Trekking in Kms:- 90 Km
The ideal time to visit- April to June
Also known as the Kanchenjunga Base Camp, Goechala trek gives you a perfect view of the splendid setting rising sun.
The starting point of the trek is Yuksom town, which is full of scenic views like open grasslands, distant frozen rivers, lush green landscapes, snowy pathways etc.you will be spending 10 to 15 days on the trails, where each day will be full of adventures and you will be experiencing a different way of living.
Difficulty level-
For an avid trekker, no trek is difficult but for an ordinary person, Goechala trek might be difficult. The trek is tricky and full of steep. But if you can walk 8 to 10 km in the plains in a single day and can bear the cold, you can do this trek.
The difficulty level of the Goechala trek is moderate to difficult. It requires some physical activities like stretching, jogging, cardio, etc, which will help you during the trek. If you are planning to do this trek, practice some yoga and pranayamas, which will help deal with any kind of mountain sickness.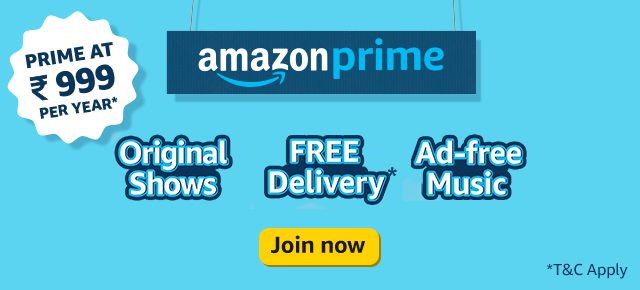 How to reach there-
The starting point of the beautiful trail of Goechala trek is from Yuksom town. You can start the trek from Darjeeling as well, which is also known as the doorway to Sikkim.
You can get local transportation or hire a cab from Darjeeling to reach Yuksom. Darjeeling is well connected with all the major cities of India by Air, Train, and Bus.
Best time to do the trek-
It is all up to you. Goechala trek will be more than happy to welcome at any time of the year. But the best months to do this trek are considered from April to June (Pre-monsoon) and September to mid-November (Post monsoon), when rain doesn't make the trail slippery and the snow doesn't start to settle.
Temperature in winter- (5 degree celsius to -5 degree celsius)
Temperature in summer- (15 degree celsius to 25 degree celsius)
Temperature in Monsoon- (10 degree celsius to 20 degree celsius)
Temperature in Autumn- (5 degree celsius to 10 degree celsius)
Goechala trek in summer- the paradise for bird watchers, snow lovers and astrophotographers, Goechala trek is a must-do. The best time to do Goechala trek for bird watching is considered in summer. April and May's months become a paradise for bird watchers in Goechala trek. During the summer season, the days are sunny which sets a perfect environment for birds to fly around. Here you can easily spot Grey Bushchat, Greentail Sunbird and European Sparrow when you walk through Kanchendzonga National Park.
Goechala trek in Monsoon- Wondering whether to do Goechala Trek in the rainy season or not? Obviously no! The months from May (last week) to October are considered tricky months when it comes to trekking for Goechala trek. Sikkim is one of the wettest states in India, the southwest monsoon approaches here early and rains start by the end of May month. During monsoon season, the pathways become slippery making it difficult to walk, frequent landslides which might lead minor and major injuries, rains also give birth to leeches on the woods. Therefore, trekkers shouldn't attempt Goechala trek during rainy days.
Goechala trek in Autumn- any time between the months of September-October will be a perfect time. When there will be no fog, hence you will get cheer HD views of the snow-capped mountains, lush green valleys, every green landscaped, meadows, beautiful stream, and the colourful wildflowers. The weather is pleasant throughout. You will not see much snow on the trek, only a few slippery ponds here and there, which will not cause any problem in your journey.
Goechala Trek in winter- Winters add a unique level of challenge to Goechala trek, making it more difficult than it already is. The months from November to January bring heavy snow, making the pathways slippery and dangerous all covered with snow. You need to have extra precautions if you are to do this trek in winter.
Trek highlights-
Beautiful Darjeeling- the doorway of Sikkim
Yuksom town
Kanchenjunga- a famous snow-capped peak
Rathong
Koktang
Simvo
Basic things to carry for the trek-
Hiking shoes
Sneakers and Slippers- As an extra
Socks and gloves
Down jacket and Fleece jacket
Gears like a tent and sleeping bag
Backpack- with all necessary belongings
Plastic bag- To keep the wastage and store your dirty laundry
Trekking poles- Much needed
Camera- To capture the beauty of the place
Power Bank- Must bring. As you won't get charging slots everywhere
Flashlight with extra batteries
Eatery supplements and water bottles
First aid kit (including band-aids)
Cash- it's most important, as you won't get any ATM on the hill
Body wipes and hand wipes
Advisory-
Respect the local culture and tradition
Don't harm animals and plants
Don't play music too loud. Many people go there to find peace, not to see your party-animal side
Consult your doctor before start doing this trek to check if you are medically and physically fit or not.