eCommerce stores nowadays serve as the right platform that caters to both sellers and buyers. It lets sellers showcase their products and services and find potential customers who are interested in buying their offerings.
Buyers, on the other hand, use the platform to access offerings by different service providers, compare prices, and buy the best products that they are interested in. Some popular eCommerce stores like Amazon, Flipkart, etc. are known to be a one-stop destination that lets buyers purchase a wide range of products.
The vast growing popularity of eCommerce stores has pricked up the ears of businesses across the world. They approach website development services to create an eCommerce website to make their business progressive.
There are several platforms available to create eCommerce websites. Shopify evolved as the right platform that lets developers create a user-friendly and highly scalable eCommerce website with robust features and advanced functionalities.
Before we discuss here several reasons why Shopify earned popularity among developers for being a right platform for eCommerce store development, let's explore some basics.
What is Shopify?
With 50 supporting languages and 70 payment gateways, Shopify is the most popular platform that developers leverage to build both offline and online stores. From beginners to experts, this eCommerce development platform offers multiple features for everyone.
Whether you are looking to sell online or in-person, Shopify is the right option for you to create your own eCommerce website. Those who wish to leverage this platform for website development can avail of a 14-day trial to test the software to use it.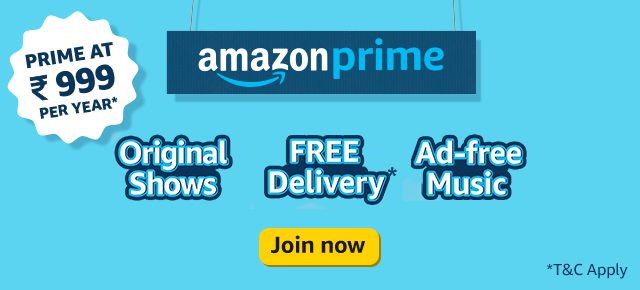 Reasons why Shopify is the Right Choice for eCommerce Development
Apart from above, Shopify is the most preferred platform for eCommerce website development for various other reasons. Let's explore here all those reasons.
Convenient to Setup and Use
While talking about some of the greatest attributes of Shopify for eCommerce website development, it's important to talk about setup. The most interesting thing about this platform is that it is easy to setup and thus helps developers launch eCommerce stores quickly.
The reason why Shopify is easy to setup and install is that it gives a complete hosting solution and also removes all the hassles related to development. The platform offers hosting solutions and also the required software to create an eCommerce website.
It takes less time to launch the website developed on the Shopify platform. Such a website is blessed with an intuitive and user-friendly UI and attracts users at the first glimpse.
Highly Reliable and Secure
Reliability is another reason why Shopify is popular among those seeking to develop an eCommerce store. And they frequently hire Shopify website development services.
When you operate an eCommerce store, you need to deal with sensitive customer details. It's your responsibility to provide them a kind of assurance that their details are fully safe with you. In this case, choosing Shopify is considered to be decisive.
As Shopify renders a hosting solution, the platform easily fulfills all the criteria that makes it reliable. Apart from these benefits, this platform also takes care of your maintenance and upgrade requirements, to help your online store ready to serve customers every time.
As far as security is concerned, Shopify matches all the latest security standards to make your website highly secured. A reliable Shopify development company leverages an SSL certificate on your online store to encrypt all data. Besides, it also includes PCI compliance.
Eye-catchy Look
An eye-catching look of your eCommerce store helps it easily tantalizes the senses of visitors and thus increase your business leads and conversion rates. The reason is that Shopify is blessed with the number of professional templates that let developers create an eye-catching website.
Though it is available with limited themes, designers and developers manage it to create a full-fledged eCommerce store with a top-notch user interface and an amazing UX.
Fast Loading Page
No matter how good your eCommerce website is, it will not be able to attract users if the website page loads slowly. The actual reason is that visitors, especially mobile users don't have enough patience to wait and they will finally avoid using your website. As a result, your eCommerce store will not be able to perform as per your expectations.
When a Shopify development company builds your eCommerce website, they then ensure that all pages of your website load quickly.
Shopify is packed-in with a reliable infrastructure, along with software and hardware. It lets the platform enjoy having a superior loading speed. So, the website developed on this platform loads instantly.
Mobile Responsive
When it comes to mobile responsiveness, it emerged as a key attribute of a website that makes it engaging and thus ensures its market success. When you are developing an eCommerce store, you should always ensure that your website is mobile responsive.
With the fast-growing smartphone users, a mobile responsive eCommerce store helps you cater to your users in a proper way. Shopify is blessed with mobile-responsive themes and thus helps developers in creating a mobile-responsive eCommerce website, which appears smoothly on different devices, be it mobile, desktop, laptop, or others.
Marketing Tools
Shopify is not only perfect to build a full-fledged website, but it also lets your eCommerce store gain certain marketing advantages as well. When you hire Shopify website development services, they grab an opportunity to leverage some robust marketing tools offered by this platform, to make your website business-oriented and thus help you in generating more leads and conversion rates.
SEO-friendly
Search engine optimization is the best way of increasing the online ranking of your eCommerce store. So, you should always opt for the right platform that is SEO-friendly for your eCommerce website development.
Shopify supports important parameters that enable developers to create an SEO-friendly eCommerce platform. It helps your website rank easily in search engines and thus lets you gain numerous business opportunities.
Conclusion
After going through the above discussion, you are expected to have a clear understanding of why businesses frequently opt for Shopify website development services. If you are also looking to develop your eCommerce store, it's the right time to find a reliable Shopify development company.