Summary: Are you planning to set up your e-commerce website?
After the remarkable success of Amazon, Shopify, and Alibaba, many new entrepreneurs have come up with their start-ups and developed their websites.
But why a lot of them failed to gain their market share? And the reason is, E-commerce is a hyper-competitive market now and you just can't make money by setting up a website and placing ads on it. It's the survival of the fittest and you have to do a lot more effort. So here we have a few ways how you can get instant response for your e-commerce business.
Contents
Are You Getting Responses on Your E-commerce Website?.
Don't just rely on ads!.
Make Your Website User Friendly:
Go for Social Media Marketing:
Retarget your Audience:
Don't Forget Email Marketing!.
Want Relevant Audience? SEO Is Your Best Option:
Are You Getting Responses on Your E-commerce Website?
Setting up an online start-up is a great idea to earn money. Well anyone can make a website of their own, but getting responses on it will be turn out to be digging a tunnel with a teaspoon if you won't do it the right way.
The good news for you is that there is huge traffic on the internet to which you can market yourself. But the thing is, you don't need more traffic but instead you need the right traffic on your website
So here we have a list of 7 ways how you can generate an instant response for your website and generate sales on it.
Don't just rely on ads!
During the initial stages, many e-commerce websites focus on direct response ads. It's understandable because putting up ads of your websites is the first basic step towards marketing.
But direct ads are not enough for the long-term scalable growth. Apart from that, ads sometimes become so annoying and saturated that people tend to avoid them.
That's why you have come up with new strategies constantly in order to bring a new audience to the website.
Make Your Website User Friendly:
Before bringing the audience to your website, you need to make sure that people will always remember the shopping experience in a more positive way. Your websites shouldn't lag and customers don't face speed bumps. Because if your customers won't enjoy the experience on your website they won't come back again and your traffic will get shorter and shorter. Your website needs to be optimized for all mobile devices and provide the same experience on each platform whether a website or mobile phone.
Go for Social Media Marketing:
Social media is now an important platform for generating traffic to the website. You can do marketing of your e-commerce website through social media platforms like Facebook, Instagram, Snapchat and even YouTube through ads. You will have to allocate some budget for your paid ads. But you need to understand your customer mindset to post your ads on social media so that you know how your customers engage with your social media. Make sure that you create ads with creative content rather than making generic ads otherwise your audience might scroll over the ads. This strategy is not only good for generic traffic, but also for generating the right traffic.
Re target your Audience:
Re targeting is also another way of targeting high-quality traffic where you re target your audience once again. An example of re targeting in a sense whenever someone searches "Nursing essay help" on the search engine, they will start receiving ads about websites providing essay writing services on their social media. No matter how deep you get into the tactic of re targeting, it offers a huge benefit to e-commerce marketers. Especially considering 96% of people don't buy on their first visit to a website.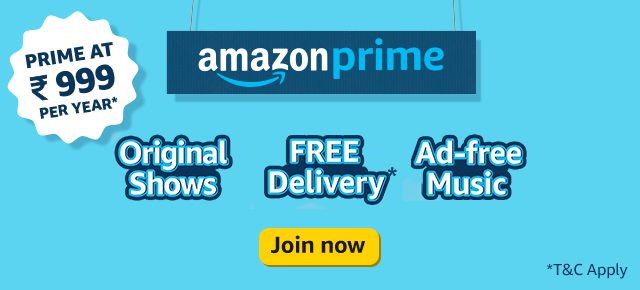 Don't Forget Email Marketing!
When people provide you their email address it means that they have trust in you. So you should use it as your advantage by staying in touch with them. Among all the options, email marketing produces the highest return on investment. You don't only have to send them discounts and coupons to make them check your email again and again. You need to send them something that might be interesting for them such as sending newsletters.
Go for Influencer Marketing:
Influences marketing is as same as the celebrity endorsements but now 92% of people trust social media influences more rather than a celebrity endorsement. In order to have a better engagement with your audience, a social media influence is a very lucrative option for businesses. All you need to do is to guide your influence about how you want your audience to be heard and let the influence do the job through their creativity and uniqueness.
Want Relevant Audience? SEO Is Your Best Option:
You can bring traffic on your website by utilizing search engine optimization. For that, you have to efficiently utilize the keywords to make your website more visible on the search engine and bring generic traffic on it. For instance, if you search best essay writing service over the internet you will receive websites on the search engine that has uploaded content that's optimized for the search engine. Similarly, e-commerce websites can upload content in such a way that when customers search for some product over the internet, your website always appears in the search results.
Conclusion (Not mentioned in TOC):
A good audience engagement depends both on your content as well as how you promote it. For that, you have to be proactive in order to make your content more visible and engaging enough. With better engagement with your audience, there will be more hype about your business in the market and you will be step-ahead over your competitors. And just by following these few simple steps you can easily get an instant audience for your e-commerce business.
About the Author (Not mentioned in TOC):
Elijah Gabrielson has completed her MA Linguistics from the College of Liberal Arts-University of Illinois. She has vast knowledge about the AI revolution and loves to write on Professional Essay Service. She is having 5 years of experience in writing about technological innovations and informative based articles.