Looking for more exciting graphics? Do you need Graphic Designer tools that will amaze even the most difficult customers, in order to grow your professional portfolio and your earnings? Discover now the list of the best Android apps for the profession of graphic designer and all experimental. You will certainly succeed!
Who is the Graphic Designer?
To find out who the Graphic Designer is, all you need is an idea of ​​what the clients ask of him. For example:
Give life to the visual communication of companies in search of a Brand Identity, through the Logo and Brand project

Start an advertising promotion with posters, brochures, flyers and flyers, to launch brands, events and individual products

Develop editorial content to make books, magazines and catalogs marketable, such as images and optimized covers

Create hand-drawn illustrations and drawings for comics, caricatures, gadgets, invitations, posters, fabrics, wallpapers and fashion

Design the packaging, which retail uses to make a product more appealing

Illustrate websites at all levels, from blogs to e-commerce, passing through institutional platforms

Drawing in 3D modeling, in great demand in the field of architecture, but also in video games and video mapping

Operate in video editing that fine-tunes the footage to be launched on the web starting from a storytelling, a much requested operation in business, in the wedding and in the events sector in general.
There are also other skills, which may seem to be secondary, like those of a printer, layout manager or Type Designer. A respectable Graphic Designer, however, knows every side of his profession, except to specialize in a specific sector. This is a predominantly "feminine" job (58% of employees), in which over twenty years of experience and a large fat portfolio make the price of the service.
According to the latest statistics, the intern and junior chart earn less than half of a senior chart, while the largest earnings would go to the graphic designer, with around 2,000 euros a month. Instead, internship offers are down (-66%). All this means that you have to do a lot of work at the beginning of your career, looking for clients to grow your portfolio; find out below what customers are asking in most cases.
Working as a Graphic Designer: what do clients want?
We have already seen it from the statistics: the most requested Graphic Designers. But, exactly, what are the buyers asking of the graphic designer? Here are the most frequent needs:
The demonstration that you know how to draw really freehand. The hand-drawn sketch always makes its good shape and allows you to beat the improvised graphics, which ruin the market using trivial templates

Being able to have your say: even if you present a perfect job, the client does not know the design and project procedures so you must listen to it with the utmost patience

Having the work commissioned in multiple versions and formats, so as to use it also in the future, especially when it comes to corporate communication

Demand fast graphics, thinking that technology is there to give amazing results. In reality, the work of Graphic Designer is demanding, but the tools available to it can make the difference.
We advise you to download suitable apps from the web to quickly rework the required work or amazon ungatting services, in order to communicate revisions to the customer from any location, via smartphone. For those who use Google's mobile operating system, there is a range of Android apps that cannot be missing from Graphic Designer tools. Here is a checklist for you that will be really useful.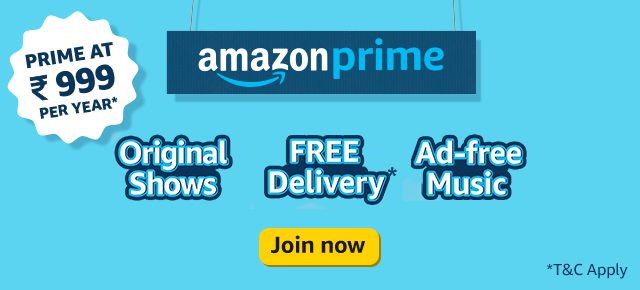 Working as a graphic designer "via mobile", the 7 Android apps you can try on your smartphone
Modern Android devices are increasingly powerful and feature-rich, which makes them excellent tools. In this check list there are all the free Android apps that can't miss on your Smartphone to work as a Graphic Designer via mobile:
Let's start with Autodesk Sketchbook for freehand drawing, with 170 customizable brushes, full PSD level and fusion support. Turn lines and shapes drawn freehand into sharp and precise vector shapes, so you're ready to optimize your work and show that you can really draw

Infinite Design, by Infinite Studio Mobile, is an SVG vector graphics app that includes fantastic 3D design tools, an alternative to Adobe's dominant Illustrator Draw. Presents a canvas with panoramic, zoom or rotation, but also infinite levels, infinite modification of the path and infinite cancellation and repetition, with a slider of the chronology. It allows you to translate, resize, rotate, flip, distort and skew the graphics and automatic shape detection. It gives the possibility to create 3D images with five perspective tools and has integrated keyboard shortcuts.

Adobe Comp CC, allows you to create Mockups and wireframes using natural drawing gestures with your finger or stylus. This is how the layouts in draft form, which then turn into a clear and professional model. We recommend it to the Graphic Designer to draw on the fly during a check with the client or a presentation to the public, in fact he can insert vector shapes, images, colors and text styles immediately. You can send comps (compositions) to Adobe Photoshop, Illustrator, InDesign or Muse for desktop completion

Looking for a new font? Find my font, from Softonium Developments software, takes photos of any nature or shape present in nature, and then transfers them to the Graphic Design project. It has a database of over 150,000 characters and is able to identify letters and attestations connected or fragmented to obtain precise correspondence results, up to a text height of only 20 pixels.

Adobe Photoshop Mix, allows you to crop and combine elements of different images, merge layers and make changes to your creations directly on your Android device synchronized with Photoshop CC. When you make a change to your phone, it appears immediately on the desktop. Convenient, isn't it?

For those who love to paint, Infinite Pointer , from Infinite Studio Mobile, has over 80 predefined "brush" settings and allows you to create your own, with levels and blending modes compatible with Photoshop. You can create 3D images with five perspective views, use the "Transform", "Motif", "Liquify", "Blur" and "Fill" tools, and easily rotate and flip the canvas you paint on

Autodesk AutoCAD DWG Viewer and Editor is the perfect mobile assistant if you are a Graphic Designer engaged in architecture and Interior Design. Bring your technical drawings to any Android phone or tablet and include the ability to view and edit 3D and 2D DWG files offline. When online, the app synchronizes with AutoCAD or AutoCAD LT, on the desktop, to ensure a continuous workflow. But be careful: the Premium and Ultimate versions are paid, but they give up to 100 GB of cloud storage space and 40 MB of maximum file size.
Conclusions
It is clear that Android apps cannot be missing on your smartphone, because they are the ideal Graphic Designer tools to use with clients.