Are you getting married anytime soon, and you haven't planned your honeymoon destination yet? Don't worry, we have come up with the most affordable and beautiful abroad honeymoon packages 2020. Worry not! We have done the homework for you. You will get all the necessary details about different destinations as well as a detailed budget. 
Here's a list of some beautiful honeymoon destinations for an exotic honeymoon. Get your budget in your mind and choose the destination as per your budget and mood.
Let the honeymoon planning begin!
Mauritius and Reunion island:
Mauritius offers you a fancy and exotic honeymoon on a secluded beach. This Island nation offers some amazing holiday spots in the world. So if you want to spend a romantic and intimate moment with your better half, nothing can be better than planning a trip to Reunion Island. You can go for dolphin watching, romantic date, or chill in a jacuzzi. The journey to Mauritius will give you the best magical moments of your life. Don't worry about the budget,a trip to Mauritius starts at INR 25000 per couple. Yes, you read it right, planning a trip to Mauritius won't cost you much. Get your bag packed and hold your partner's hand for the most beautiful journey of your life. 
Malaysia:
The pristine beaches and breathtaking islands of Malaysia will give you the most beautiful moments of your life with your partner. With world-class facilities and a beautiful landscape, Malaysia is the best place to visit if you are looking for a honeymoon within a budget if INR 1 lakh. There are unlimited options that you can try in Malaysia. Some of the most fun activities to try out in Malaysia include night time diving, island hopping, jungle trekking, and unlimited shopping.
Thailand:
Thailand is famous for its vibrant culture and welcoming people. You and your partner won't feel homesick on your honeymoon to Thailand. Get soaked in beautiful sandy beaches, and enjoy the relaxing Thai massage for the best experience. The country offers numerous shopping and dining options. Some of the best locations for a honeymoon in Thailand include Krabi Island, Phi Phi Island, and Koh Samui. If you are a more adventurous honeymooner you can even take a road trip to Thailand via India-Myanmar-Thailand trilateral highway. 
Bali:
Visiting Bali will give you an opportunity to romance in the lush green. So, kickstart your married life in beautiful villas and luxury resorts in Bali. You can plan a honeymoon trip to Bali within INR 1 lakh. The serene beach and calming natural surroundings will add spice to your romance in Bali. There are numerous options for enjoyment in Bali. You can plan visit to numerous temples and mythological places in Bali if you are a culture lover. But, if you love adventure, try to indulge in some amazing adventure sports like parasailing and other water sports. The pristine location and scenic beauty of Bali will give you the most magical moments of your life in Bali. 
Maldives:
Every Indian nowadays plan a visit to the Maldives for their honeymoon. The trip to the Maldives doesn't cost much, and it also offers the most romantic and picturesque location to the couple. If you want to get laid back and relaxing holiday after your hectic wedding schedule, you must plan an exotic visit to the Maldives. You can have unlimited options of enjoyment in the Maldives as per your budget and mood. Enjoy your stay at the luxury beach, or indulge in water sports. No matter what you do, a trip to the Maldives will always remain engraved in your memory. You can get a honeymoon package to the Maldives within INR 1 Lakh. 
Seychelles:
Not many people know about Seychelles as a famous honeymoon spot. But the Seychelles is one of the most exotic, secluded, and romantic location for a honeymoon. Thus, for those romantic couples who want to spend all their time alone, Seychelles can be the perfect location. You can have endless romantic experience at Seychelles and that too within an affordable budget. There are a number of things to do in Seychelles, for example, walk through the virgin forest, indulge in watersports, or enjoy the private stay in romantic villas. Get the most of your honeymoon experience by planning a visit to the Seychelles. 
Dubai:
If your budget is slightly high, you can even plan a visit to Dubai for your honeymoon. Although Dubai is not specifically famous for being a romantic location who said that romance happens only at beaches and secluded places. Hold the hand of your spouse and let her shop unlimited in the famous malls of Dubai. Romance is all about enjoying with your partner. Thus, if you want a luxurious honeymoon experience, get an abroad honeymoon packages and plan a visit to Dubai.
Sri Lanka:
Don't underestimate the beauty of Sri Lanks. If you and your partner love to wander in forests and you love to spend some time in the lap of nature, you must visit Sri Lanka. 
Sri Lanks is a beautiful country, and it offers one of the most affordable honeymoon destinations from India. Take her to a safari ride and enjoy some private moments in cave exploration. All these beautiful moments spent in Srilanka will be memorable for a lifetime. The trip to Srilanka begins at INR 25000.
Switzerland:
When you are planning a honeymoon, how can you not think of Singapore?
Singapore is one of the most beautiful countries you must visit with your partner. It is a beautiful country famous for snow-clad mountains, mesmerizing hills, and picture-perfect green forests. Thus, plan a honeymoon trip to Switzerland and get a memory of a lifetime.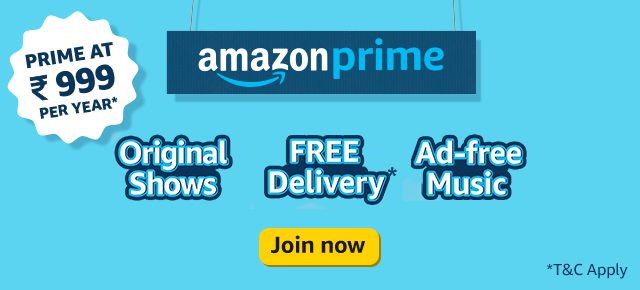 Cambodia:
If you and your partner have an interest in visiting different historical locations, you must plan a trip to Cambodia. Cambodia is famous for its amazing temples and different monuments. You must have heard the name of Angkor wat temple in Cambodia. If budget is a factor, visiting Cambodia is not an issue, as you can plan a trip within INR 45000.
Honeymoon is one of the most important events of your life, and you must plan it well. Don't let budget ruin your plan of a romantic honeymoon experience. This list of the 10 best abroad honeymoon spots will surely give you an idea about planning a honeymoon within your budget. Charm your soulmate by planning a trip to your dream abroad honeymoon packages for 2020. Ignite your romance by visiting all these famous foreign honeymoon destinations. 
All the best!!