In order to further browse through this topic, let us find out, how many Zodiac signs are there and what are their Zodiac sign symbols and glyphs in particular?
Zodiac sign
Zodiac sign symbol
Aries

(March 21 – April 19)

 The Ram
Taurus

(April 20 – May 20)

The Bull
Gemini

(May 21 – June 20)

The Twin
Cancer

(June 21 – July 22)

The Crab
Leo

(July 23 – August 22)

The Lion
Virgo

(August 23- September 22)

The Virgin
Libra

(September 23 – October 22)

The Scales
Scorpio

(October 23 – November 21)

The Scorpion
Sagittarius

(November 22 – December 21)

The Centaur
Capricorn

(December 22-January 19)

The Sea goat
Aquarius

(January 20 – February 18)

The man with the pot on head
Pisces

(February 19 – March 20)

The twin fishes
Virgo Zodiac Sign
"The devil is in the details but so is salvation." Hyman G. Rickover
Virgo Zodiac Sign is the mutable Earth sign and is the most well-planned and future seeking sign of the Zodiacs. They are quite calculative and clear with their views and no matter what, they stick to their decisions, standing by them even if it means standing alone.
Do you know about your Daily Rashifal?
The most distinguishing characteristics that make the Virgo Zodiac Sign stand alone in the crowd would be their ability to stick to their decisions. Further to these, there are other distinguishing characteristics also, that make them shine in the crowd.
There are various Bollywood Zodiac Sign personalities who typically match their Zodiac characteristics and they're
Famous Bollywood Virgo personalities
Akshay Kumar
Never-say-die spirit
Vani Kapoor
Gorgeous
Vivek Oberoi
Strong
Rajkumar Rao
Focussed
Neha Dhupia
Lives on her terms
Kareena Kapoor
Sultry
Shabana Azmi
Determined
Padma Lakshmi
Strong willed
Rishi Kapoor
Flamboyant
Radhika Apte
Gritty
Libra Zodiac Sign
"Happiness is when what you think, what you say, and what you do are in harmony." Mahatma Gandhi
Libra Zodiac Sign grows taller and wiser with age. Over the board Libra Astrological Sign won't be in old age what they were in their youth. They show radical transformation during their lifetime. The transformation in these people is very unique and striking as they move through the various phases of life and journey. From a soft, feeble and emotional side, their migration to their truer, stronger and balanced side is a remarkable journey to witness.
The Libra Zodiac Sign are distinguished mostly by their malleable nature, they can mingle with all almost and are highly social by nature. They can spread joy around you. Their light-hearted yet strongly determined will makes them quite distinguished among their peers. Let us brush through a few more characteristic traits of Libra Astrological Sign.
There are many Bollywood Zodiac Sign personalities who show the Libra traits very prominently. They are quite an enthusiastic and ardent race.
Let us find out some of them below. Watch out for them! Do you match them in any which ways?
Famous Bollywood Libra personalities
Amitabh Bacchhan
Magnamic
Rekha
Youthful
Nargis Fakhri
Wise about life and it's form
Ranbir Kapoor
Talented
Parineeti Chopra
Balanced
Chunky Pandey
Justifiable
Hema Malini
Beautiful to the core
Soha Ali Khan
Quite docile
Sunny Deol
Certainly stupendous
Lata Mangeshkar
Pure gem
Scorpio Zodiac Sign
"It took me a long time not to judge myself through someone else's eyes." Sally Field
Scorpion Zodiac Sign are truly the underworld on Earth. Passionate, chaotic, deeply understanding, kinaesthetically sensitive, obsessive, practical minded people mostly.
Let us find out more about their details.
The prominent traits of a Scorpion Astrological Sign would be their efficiently mysterious nature that is quite palpable in the crowd, not showing much of who they are to everybody. They are frolicky, often laugh at the lighter aspects of life. The scorpion Astrological Sign gets very busy with their life's deepest energies excavating the best possible aspects of life and living mostly.
There are some striking personalities who stand out strongly in the crowd and they often have a very systematic approach to life and living. The most prominent personalities under this Zodiac Sign are:
Famous Bollywood Scorpion personalities
Aishwarya Rai
Determined
Shahrukh Khan
Passionate
Aditya Roy Kapur
Tenacious
Juhi Chawla
Strong will power
Raveena Tandon
Assertive
Sushmita Sen
Quick-witted
Kamal Hassan
Fierce
Asin
Disciplined
Zeenat Aman
Fascinating
Milind Soman
Secretive
Sagittarius Zodiac Sign
"In the end, only three things matter: how much you loved, how gently you lived, and how gracefully you let go of things not meant for you."― Buddha
The Sagittarius Zodiac Sign is known widely for the overall wisdom they acquire during their lifetime on this planet, more than anything else. They are quite independent minded, they are their own Boss. They ring their own bells. They are not only independant towards themselves but also believe in giving independence to others.
The prominent traits of a Sagittarius Zodiac Sign, that makes them standalone is their serious attire and their satirical speeches. Both traits definitely go different ways when often it is believed that, a serious person is not supposed to laugh, joke, make fun, be satirical or whimsical by nature.
The Bollywood stars who have the typical Sagittarius Zodiac Sign traits may be similar to them in more than one way, let's find out.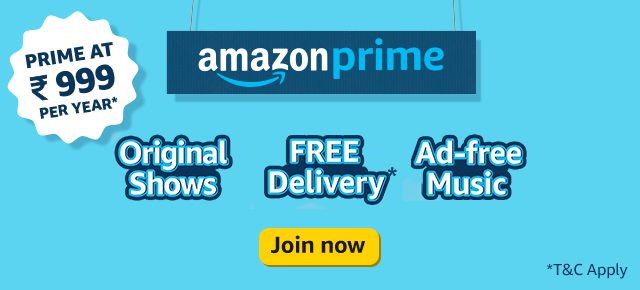 Famous Bollywood Sagittarius personalities
John Abraham
Generous
Arjun Rampal
Wilful
Yami Gautam
Cool headed
Jimmy Shergill
Calculative
Govinda
Jocular
Boman Irani
Quizzical
Javed Jaffrey
Satirical
Celina Jaitly
Persistent
Ankita Lokhande
Determined
Konkona Sen Sharma
Growingly wise
Capricorn Zodiac Sign
"You were given life; it is your duty (and also your entitlement as a human being) to find something beautiful within life, no matter how slight." ― Elizabeth Gilbert
Capricorn Astrological Signs are born to plan. It is said that no plan can fail if the native has a Capricorn Zodiac Sign. They are calculative too, very tenacious, typical cauldrons bubbling with vivacity and a cheerful spirit.
You can always know the Capricorn in the crowd when you hear them talk. They are often quite avid listeners and do not quite believe in suppressing their thoughts. You can always hear a hell of a lot of different types of comments from them. Some would show their satirical side, some would show their amusing side, some would show their factual and more reasonable side.
Please find out several other characteristics around a Capricorn Zodiac Sign.
You may want to find the various characteristics that are present in these few strong Capricorn stars.
Famous Bollywood Capricorn personalities
Deepika Padukone
Talkative & bright
Irfan Khan
Passively brilliant
Hrithik Roshan
Handsome
Anil Kapoor
Cherubic
Salman Khan
Dynamic
Farhan Akhtar
Multi-talented
A.R Rehman
 a world of his own
Neil Nitin Mukesh
Clairvoyant
Kelly Dorji
Decisive
Uday Chopra:
Effervescent
Aquarius Zodiac Sign
"Our prime purpose in this life is to help others. And if you can't help them, at least don't hurt them." – Dalai Lama
The Aquarian Astrological Sign is the rainbow of the clan. Bright, out with their torches, they are like those sparkling fireflies. They love to be a stealer of shows, they enjoy attention almost like the Leo. The only difference between an Aquarian and a Leo is that the Aqua becomes vain in the process and a Leo becomes proud and insolent.
The most distinguishing characteristic of an Aquarius Zodiac Sign is their ability to often show off their wider and more beautiful side of life. They want people to understand them however their inner rigidity prevents them from understanding people the way they are. Mind games are their favourite game and they can play it for a longer time than you can imagine. Some of them may want to prey upon a person for more than 20 years.
The Aquarian Astrological Sign is known for their large connections worldwide. Though they always know a lot of people, yet it is often lonely for them as they struggle through their own understanding.
Let us find out the most cherubic personalities of Bollywood and learn if you fit well with them.
Famous Bollywood Aquarius personalities
Preity Zinta
Bubbly
Abhishek Bacchan
Stoic
Sushant Singh Rajput
Creative
Shruti Hassan
Curated
Urmila Matondkar
Poignant
Jackie Shroff
Impactfully reflexive
Shamita Shetty
Free spirited
Namrata Shirodkar
Gorgeous
Bobby Deol
Communicative
Tina Munim
Modern outlook
 Pisces Zodiac Sign
"The greatest thing you'll ever learn is just to love, and be loved in return." – Moulin Rouge
The Pisces Zodiac Sign is a rumbling and roaring sign on one side and the quietest creature on Earth God could ever make on the other. They are the little mermaids on Earth and are the best pacifiers in the world.
There are several characteristics that help understand a Pisces. One of these characteristics is their ever quiet nature. They are the calmest of all; except the Sagittarius, no one else can compete with them.
There are many Bollywood stars who come under this Zodiac sign. Let us have a look at a few of them and let us find out their stronghold points
Famous Bollywood Aquarius personalities
Anupam Kher
The quietest wise person
Jhanvi Kapoor
Cute
Abhay Deol
Aloof
Shraddha Kapoor
Friendly
Alia Bhat
Imaginative
Aamir Khan
Perfectionist
Urvashi Rautela
Sensitive
Tiger Shroff
Innovative
To conclude, if you have ever felt a connection with someone then there has to be some reason behind the bonding. These bondings make you learn a lot, the bonding and connections that you understand having with a person, is a very unique experience and a very beautiful foray into your future. Zodiac signs help immensely to identify our own sort of people in the crowd often. But, the Astrological Sign alone may not be the right link to move forward with anyone. There could be challenges even when your Sun sign matches with one person. You may still not be similar to the other person as you would have different Moon signs and Rising Sun.