India is a nation whose handicrafts, culture, and religion are well regarded for their diversity. It is renowned for its ornate textiles and antique jewellery. The historical jewellery style known as Kundan, which is embellished with diamonds and gold foil, is one of the many popular styles of jewellery. Young and attractive women in these demographics particularly adore Kundan bridal jewellery. Kundan is said to have its roots in the ancient royal courts of Rajasthan. As a result, it is said to be of royal descent. Some individuals refer to it as Jaipuri or Bikaneri jewellery.
What Kind of Jewelry Is Kundan?
When you hear the name "Kundan," precious gold comes to mind. A foundation of gold foil formed of a highly refined and pure sort of molten gold used to encase diamonds or shards of glass, it gave the jewellery its name. It is made with an enamel coating in a vibrant colour on the rear and a Kundan pattern on the front. It started to have a lengthy history more than 2500 years ago. Only the jadayi portion—hence called Kundan—is crafted with 24-carat gold since it is a little softer than other metals. Another term for Kundan production is Jadau jewellery.
An amazing, complicated art form is the widely utilised "Kundan keshri" adornment, used for weddings and other noteworthy occasions.Along with the uncut diamonds known as Polki, it also requires painstakingly arranging polished semi-precious or attractive stones. The stones are set in place with a gold foil sandwiched in between them and their mounting. "Kundan" refers to "refined gold," which is what the pure molten gold foil used as a support for the stones is.
What Background Exists For Kundan Jewelry?
Since the Indus Valley Civilization first appeared more than 5000 years ago, India has had a fascination for jewellery and decoration. Beginning in the 16th century, the Mughals developed and preserved the technique of making Kundan jewellery, including the Kundan Sheeshphool. It flourished in Gujarat's and Rajasthan's regal courts. But the craft was already in use before the Mughals became engaged.The Mughals, though, gave it fresh life. It is said that the Delhi courts passed down significant Kundan craftings and techniques to the painters of Rajasthan and Gujarat.
In addition to ordering jewellery fashioned of Kundan stones, ancient Indian monarchs and ministers employed Kundan work in the creation of their regal apparel and even as a decorative element on their furniture. This traditional type of art or approach is also known as Kundan Keshari.
Various Styles Of Kundan Jewelry
The following is a list of the several forms of Kundan bridal jewellery that future brides will certainly choose for their wedding ceremony.
Earrings with Kundan
Everyone is aware that certain earrings particularly appeal to and appeal to women. People then try to buy varied earrings from various jewellery collections as a consequence. Actually, it's the most seductive piece of jewellery for brides. Brides frequently experiment with odd earring patterns and styles on their wedding day to be original. Furthermore, earrings are worn with a range of attire. Wearing these kundan earrings would make any potential bride appear stunning and alluring.
Set of Kundan Necklaces
One of the most well-known pieces of Kundan jewellery from the Kundan collection is the necklace. The clarity, sparkle, and brilliance of the Kundan necklace are enough to enchant any woman who appreciates donning various kinds of jewellery for various occasions.Many individuals strive to carry at least one necklace as part of their investment in bridal jewellery, even when they cannot afford a Kundan necklace set.
Kundan Bangles
The ageless elegance of Kundan bangles still has a unique place in a woman's jewellery collection. Jewelry is never completely done unless there is even a small amount of Kundan. These bangles have been a woman's all-time favourite since the Mughal era and look great with ethnic clothing. You may wear these bracelets by themselves or with other bracelet sets.
Kundan Pendants
A Kundan necklace set with a variety of exquisite and fashionable pendants are available. On the wedding day, they might make the bride look even more beautiful.Prospective brides may choose the perfect style from a number of distinctive shapes and forms available in the Kundan collection pendants.
Kundan Bracelets
Most future brides enjoy Kundan bracelets, another item of jewellery from the Kundan collection. Beautifully made bracelets are a great alternative to bangles if the bride doesn't want to wear them. These jewellery items work wonders to accentuate the hands and make them look lovely and captivating.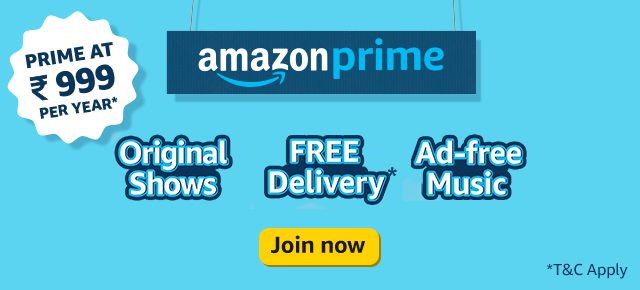 What Steps Are Taken During Kundan Jewelry Manufacturing?
Kundan bridal jewellery requires a lot of laborious work to create. The process is also quite difficult. Since every stage of a process requires highly developed knowledge, a craftsman with specialised training is usually involved.
The "Paadh," or pouring lac or natural resin into the foundation and moulding it in accordance with the Kundan predetermined designs, comes after the "Ghaat," or creation of the skeletal framework.
In the next phase, referred to as "Khudai," the framework is covered with glass and uncut, shaped, polished (multi- or single-colored) gemstones. For a smooth, polished look, more Kundan or molten gold is applied to the edges. The introduction of Meenakari at this stage enables the details to be adjusted.
The gold foils are added as the final stage in the "Pakai" procedure to secure the piece. In the last stage, referred to as the "Chillai," the jewels are meticulously polished. The stunning Meenakari engravings that have been applied make the artwork reversible.